AIRkives, by NavInfoSys, stands at the forefront of cloud-based Air Navigation Service Provider (ANSP) information management solutions, designed to enhance access and seamless sharing of critical information. Our cutting edge platform empowers your organization across multiple domains, including Aeronautical Information Service (AIS), Safety, Training, Rostering, Manuals, Human Resources (HR), Communication, Navigation and Surveillance (CNS), and ICAO compliant Archives
Experience the future of ANSP services with AIRkives, where efficiency meets innovation – choose AIRkives by NavInfoSys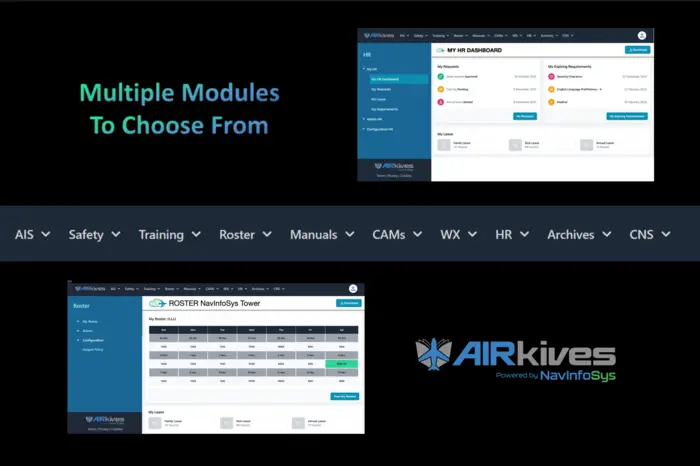 Multiple Modules available, each designed to streamline and optimize every facet of your operation
| | | |
| --- | --- | --- |
| | AIS | Manuals |
| | Safety | HR |
| | Training | CNS |
| | Rostering | Archives (ICAO Compliant) |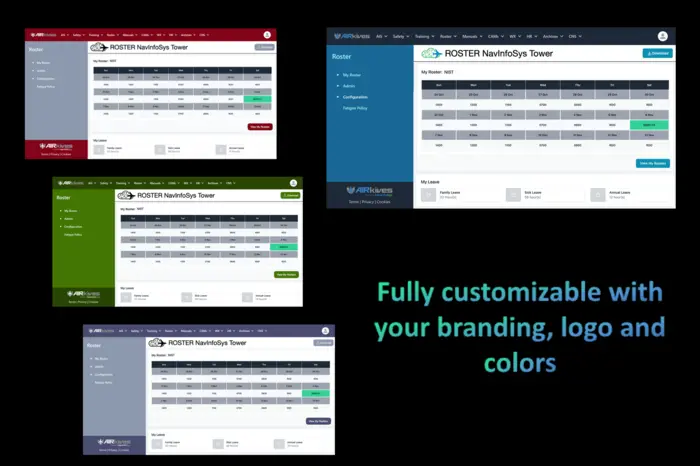 Customizable to perfectly align with your needs and preferences
Each and every module, form, dashboard, and report within our comprehensive system can be tailored to meet the needs and requirements of your operation. Capture the information you need and have easy access to the data that's important to you.
AIRkives provides multiple customization options, allowing us to infuse your distinctive branding, logo, and a palette of colors. The result is a system that reflects your ANSP's unique identity.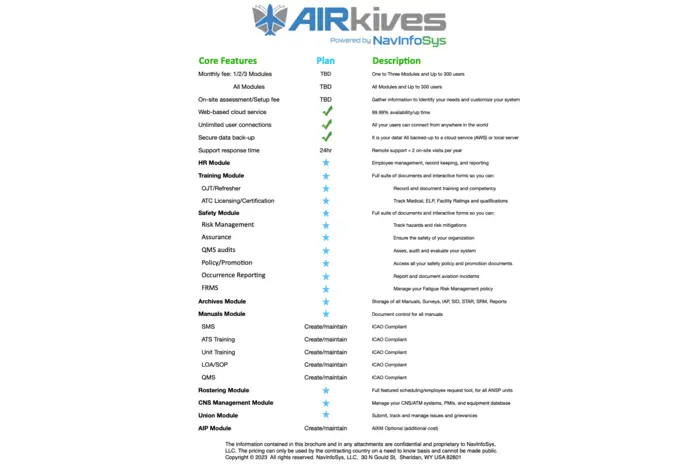 Our subscription-based model, ensures you're consistently at the forefront of the industry with the latest updates, innovations and security
Experience the assurance of secure, web-based accessibility to your valuable data. Our cloud service provides 99.99% availability, meaning you can rely on it without a second thought.
There's no need to purchase any software, just open your web browser and you'll always be up-to-date.
Your data is secure, backed up on a trusted cloud service (AWS) or your local server, putting you in control of your information. Your peace of mind, our commitment.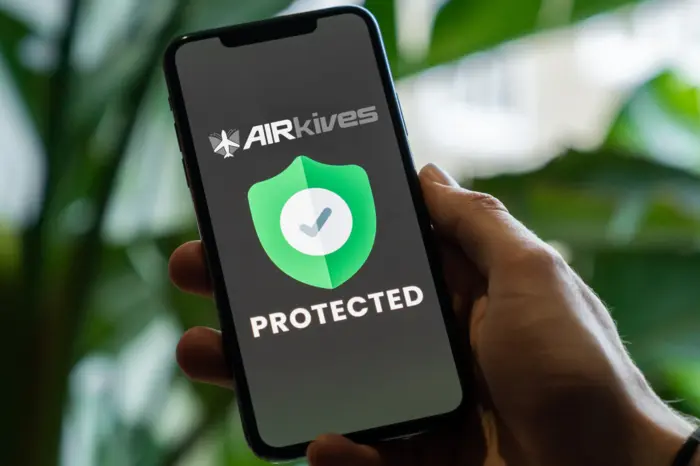 Fully secure and under your control
AIRkives offers extensive flexibility in managing multiple units, users, roles, and permissions, all customized to meet the specific needs of your ANSP. This comprehensive suite of features enables you to exercise precise control over the access and actions of your users.
By defining roles and permissions according to your organizational structure and requirements, you can ensure that each individual user has access only to the information and functions relevant to their responsibilities. This not only enhances operational security but also fosters efficiency and accountability within your ANSP.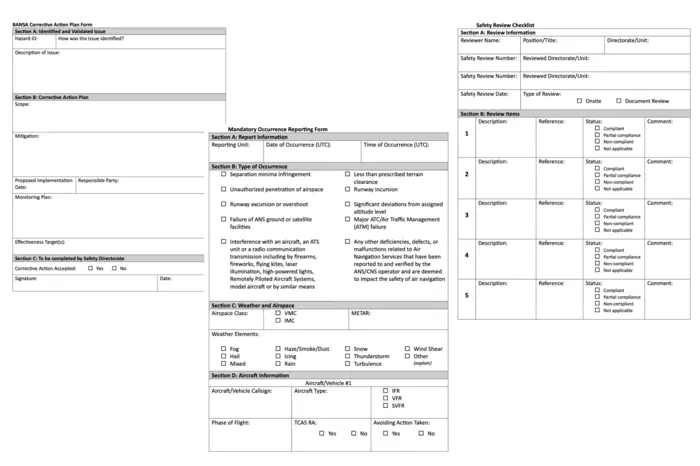 Simplify Reporting and Analysis
Efficiently and easily collect critical data, with minimal effort. Our system is designed to enable swift and hassle-free data collection, ensuring that your organization can maintain the highest standards of information accuracy and integrity.
By streamlining the data entry process, AIRkives allows your team to shift their focus from manual data input to meaningful analysis and action. This optimized workflow allows you to make the most of the collected information, facilitating timely and informed decisions, enhancing the safety and efficiency of your operations.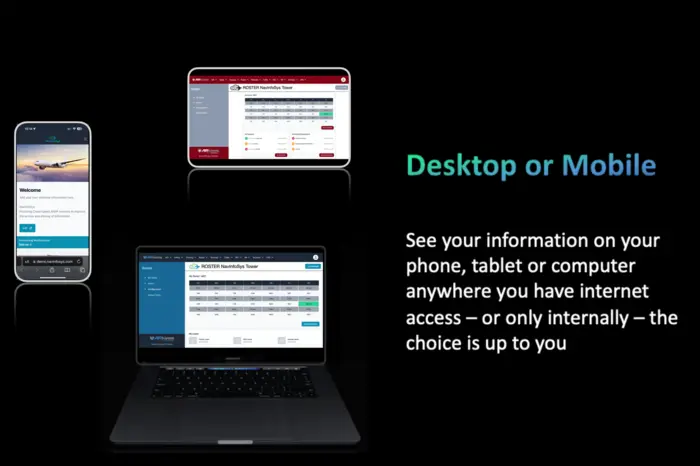 Desktop, Laptop, Tablet or Smart Phone
Whether you're in the field, in the office, or anywhere with internet access, our system enables you to view your data effortlessly on your smart phone, tablet, and computer without compromising on data security. This ensures that you stay connected to mission-critical information no matter where your operational requirements take you, facilitating informed decision-making even when on the move.
Alternatively, you may choose to retain data exclusively within your internal protected network environment, preserving the confidentiality and integrity of your critical aviation information.
The decision is yours, preserving your authority over data management and security. This dual approach empowers you to strike the perfect balance between accessibility and confidentiality, ensuring the integrity of your operations.